King trumpets and Shimeji mushrooms sautéed to perfection, enhanced with vegan butter and miso. Finished with vegan cheese and herbs.
Thank you for reading this post, don't forget to subscribe!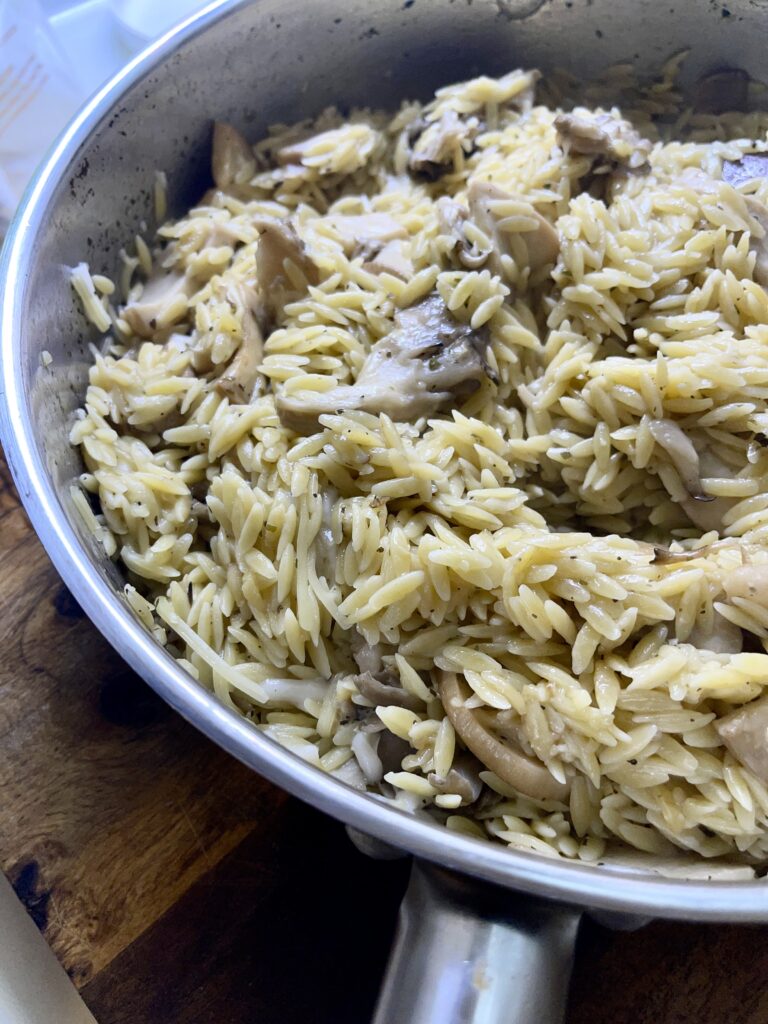 Recipe inspiration
Inspired by paella we use risoni aka orzo to cook up this hearty meal. It is so easy, I didn't even use aromatics on this one. The flavors of the mushrooms really infused well with the texture of the risoni. We ended up with a creamy and umami dish similar to paella and risotto.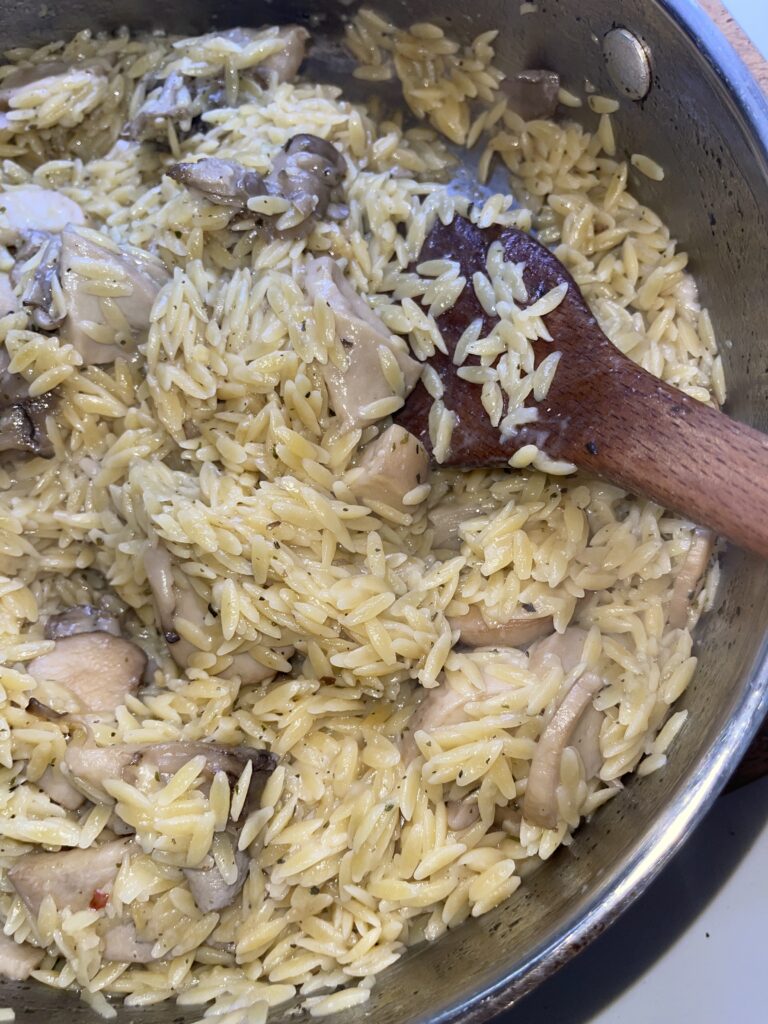 Variations
You can use Arborio rice instead of Risoni but be mindful of the water ratio. Using Risoni is much more forgiving and hard to mess up. I just eyeballed the water ratio here roughly around 1:1. Finish it off with vegan cheese of any kind. I used vegan shaved Parmesan and Mozzarella. As for herbs feel free to add dill, cilantro or alfalfa sprouts.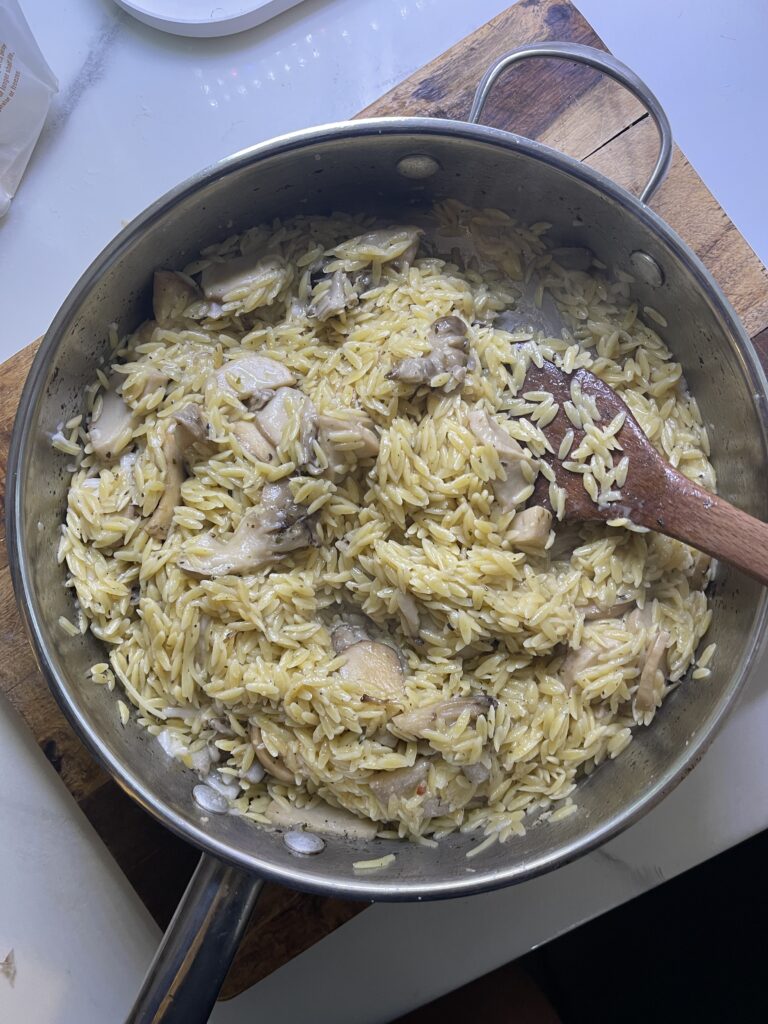 What you need
Mushrooms
Olive oil
seasonings
Miso
Vegan butter
Risoni
Herbs
What you do
Sauté Mushrooms seasoning as you go.
Add miso and vegan butter to the pan.
Give it a good mix then add risoni.
Add veg stock or water and stir thoroughly.
Put lid on and simmer till fully cooked.
Finish with some herbs and vegan cheese.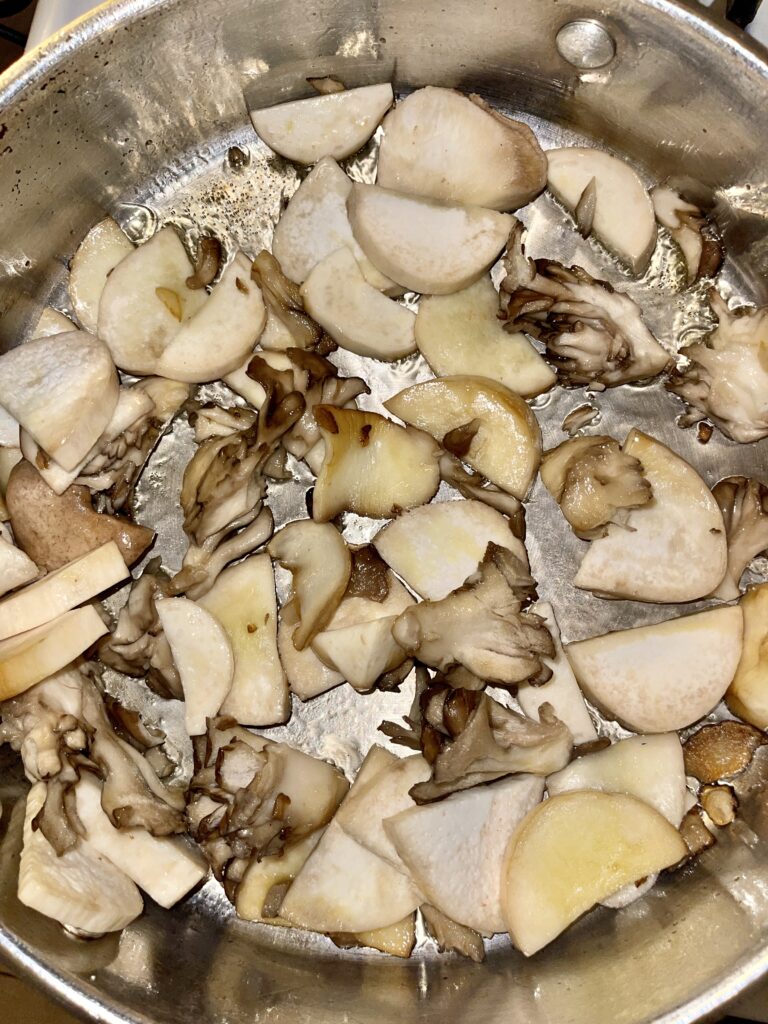 Risoni Mushrooms
This dish is inspired by paella & risotto. Flavored with miso and vegan cheese plus the hearty mushrooms. You can't go wrong with this.
Ingredients
1

King Trumpet Mushroom

1

Shimeji Mushrooms

5

tablespoon

Olive oil

1

Pack

Orzo

3

tablespoon

miso

3

tablespoon

vegan butter

3

tablespoon

seasoning of your choice

3

Cups

liquid, stock, or water
Instructions
Cut up mushrooms and sauté in a pan with olive oil. Seasoning as you go.

Add miso & Vegan butter, stir thoroughly.

Add orzo, give it a good stir and the orzo a light toast. It will add to the flavor. Add liquid. Cover and simmer till orzo is fully cooked.

Add vegan cheese, cut up herbs and some vegan butter.