These noodles are so chewy, paired with miso glazed Lion's Mane, Boc Choi and Scallions this dish will surely satisfy your Asian food craving.
Thank you for reading this post, don't forget to subscribe!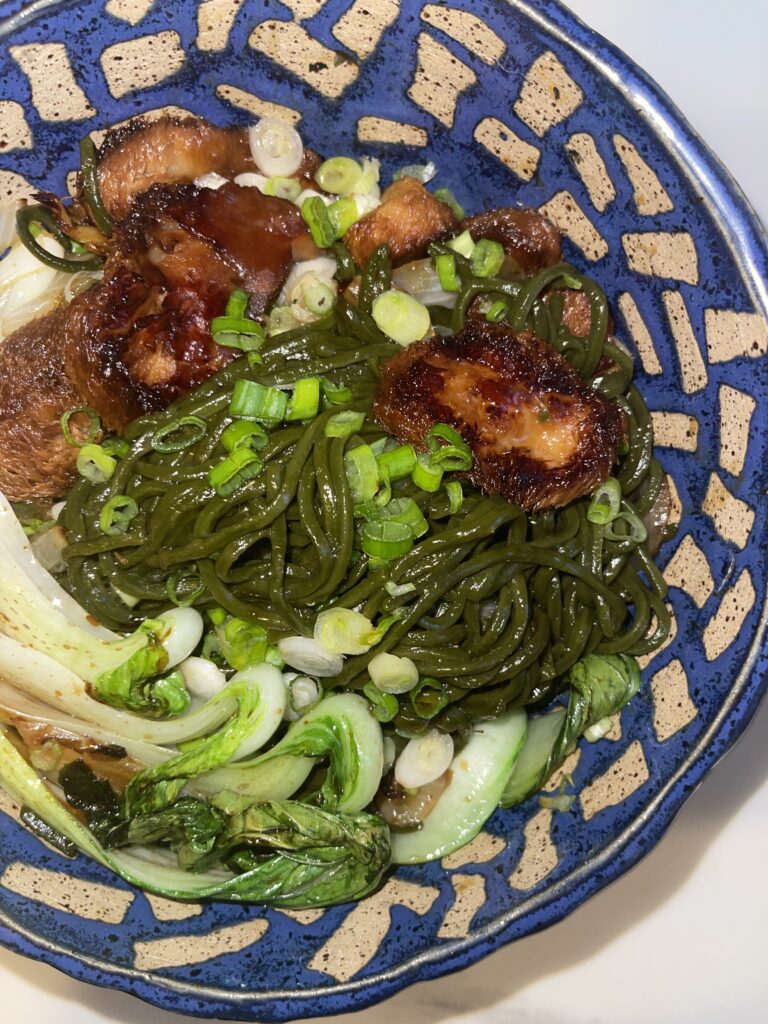 Chlorella Noodle
I used Sun Chlorella which can be found pretty much in most supermarkets. The noodles were surprisingly chewy and with 2 grams of chlorella. Chlorella contains a range of nutrients, including proteins, omega-3 fatty acids, vitamins, and minerals, including antioxidants. I highly recommend checking them out. Cooks in minutes and the flavors you can combine them with is limitless.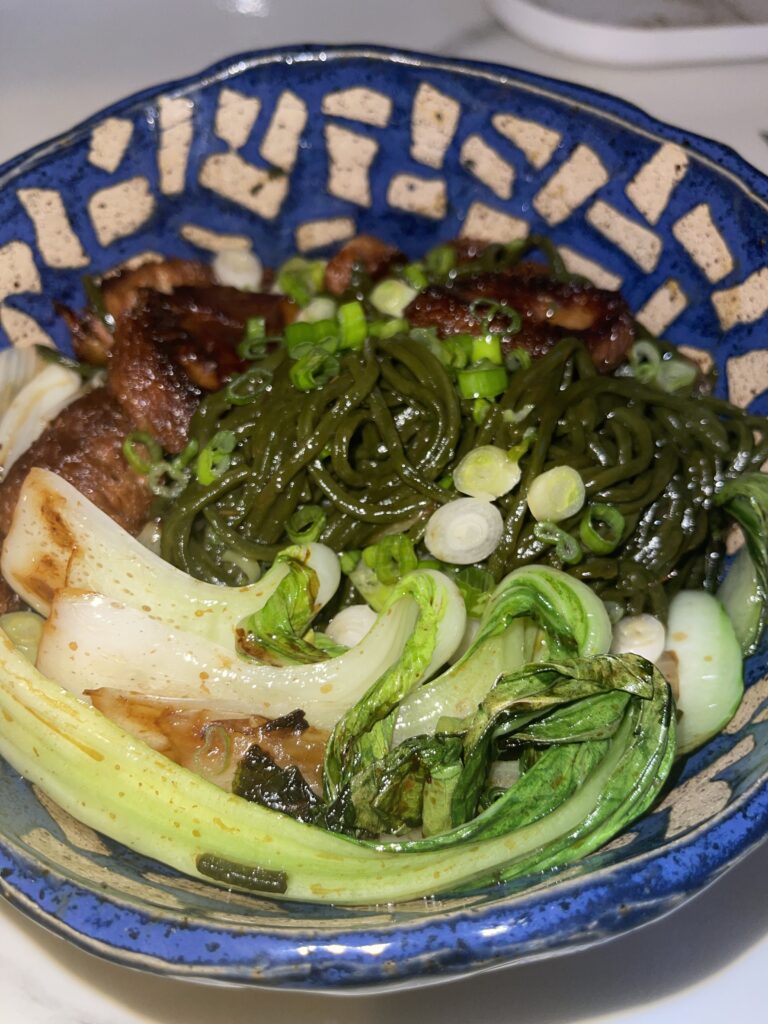 What you need
Chlorella udon (Sun Chlorella)
Olive oil
Scallions
Boc Choy
Mushroom Oyster Sauce
Water
Potato Starch
Lions Mane Mushrooms
Method
Cook chlorella noodles as directed in package
Sauté sliced up lions mane and boc choy
Deglaze with (oyster mushroom sauce + water + potato starch) feel free to adjust this with whatever Asian seasoning you have. (Vinegar, soy sauce, sesame oil or chili oil.
Toss in strained and rinsed chlorella noodles.
Garnish with scallions.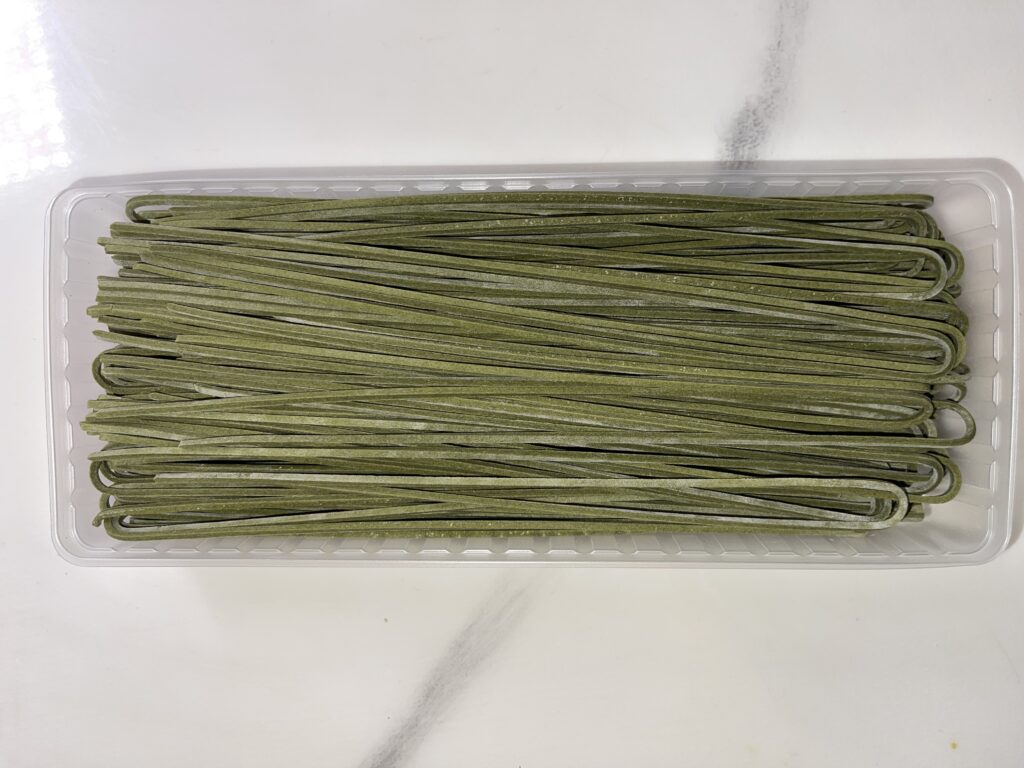 Chlorella Udon & Mushrooms
Nutrient dense chlorella noodles paired with sautéed mushrooms and boc choy, deglazed with oyster mushroom sauce and garnished with scallions.
Ingredients
5

tablespoon

olive oil

1

Pack

chlorella udon

8

Oz

lions mane mushrooms

3

tablespoon

Oyster mushroom sauce

¼

Cup

slurry

potato starch & water

2

Pcs

scallions
Instructions
Video
Notes
This is a pretty simple noodle dish. But what made it special is the use of Chlorella noodles. Keep an eye on awesome superfood products out there! Support vegan products and enliven your gut and your loved ones. Thanks for being here. Till the next recipe!