Don't know what to do with your left over veggies? Chop suey will definitely do the trick. It's also so nourishing and hearty.
Thank you for reading this post, don't forget to subscribe!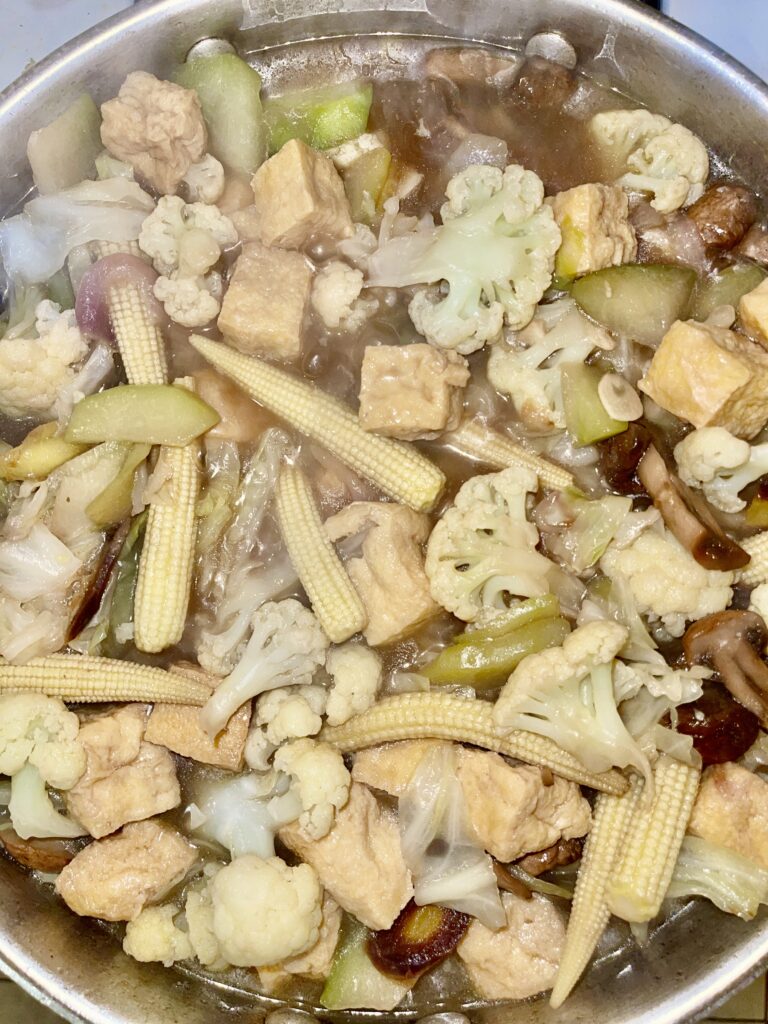 What is chop suey
Vegan chopsuey is a plant-based version of the traditional Chinese-inspired dish that typically consists of stir-fried vegetables, tofu, and sometimes noodles or rice. Instead of meat, vegan chopsuey uses plant-based protein sources such as tofu, tempeh, or seitan. The vegetables used in vegan chopsuey can vary, but commonly include cabbage, carrots, bean sprouts, and celery. The dish is often seasoned with soy sauce, oyster sauce (which can be substituted with vegan oyster sauce made from mushrooms), and other spices. Vegan chopsuey is a popular dish among those following a plant-based diet or looking for a healthier alternative to the traditional meat-based version.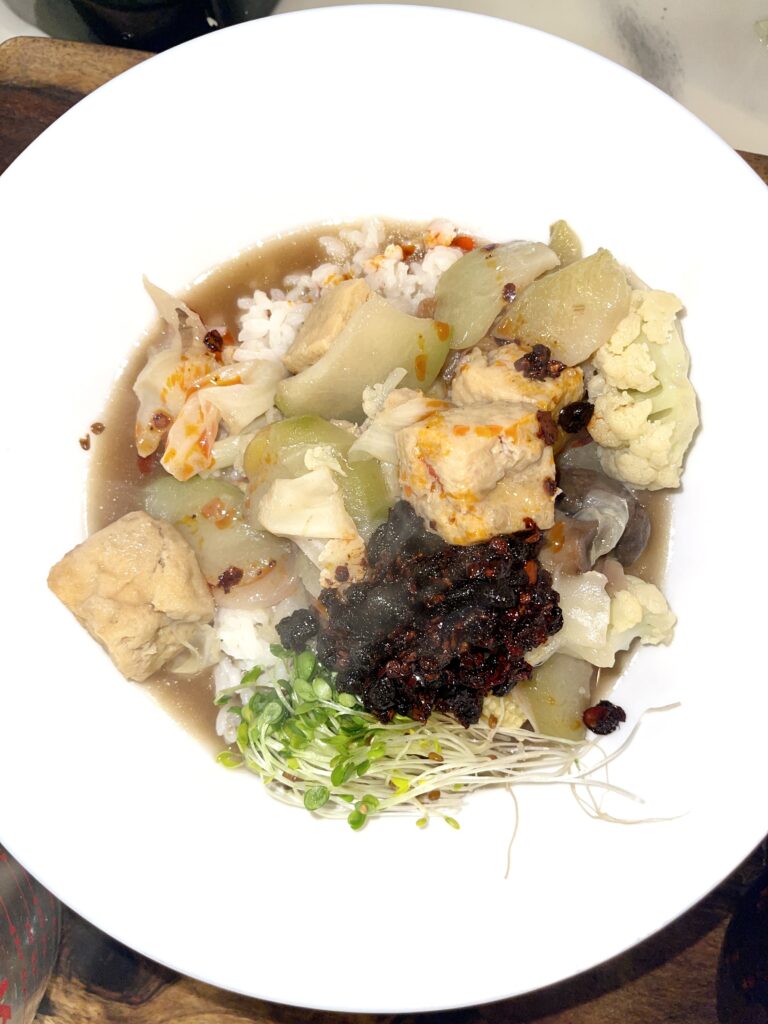 History of chop suey
The history of chop suey is somewhat disputed, but it is generally believed to have originated in the United States in the late 19th century. The dish is said to have been created by Chinese immigrants living in San Francisco who were looking for a way to use up leftover ingredients from their restaurants. The name "chop suey" is thought to come from the Cantonese words "tsaap sui," which means "mixed bits."
Chop suey quickly became popular among Americans, who were fascinated by Chinese culture and cuisine at the time. It was seen as an exotic and adventurous dish, and many Chinese restaurants began to offer it on their menus. Over time, chop suey evolved to include a wider variety of ingredients, and it became a staple of Chinese-American cuisine.
Today, chop suey is enjoyed in many parts of the world, and there are countless variations of the dish. While its origins may be somewhat murky, there is no denying the impact that chop suey has had on the culinary world.
What you need
Mushrooms
Onions
Garlic
Chayote
Baby corn
Bell pepper
Cabbage
Tofu
Vegstock
Slurry (Cornstarch water)
Liquid Aminos
Guisa mix
What to do
Sauté onions and garlic, keep stirring till translucent.
Add in all the rest of the cut up vegetables, keep on mixing. Season as you go. I used Mama Sita's seasoning mix.
Throw in 2 cups of stock, the amount of liquid depends on how soupy you want it to be.
Thicken sauce using slurry.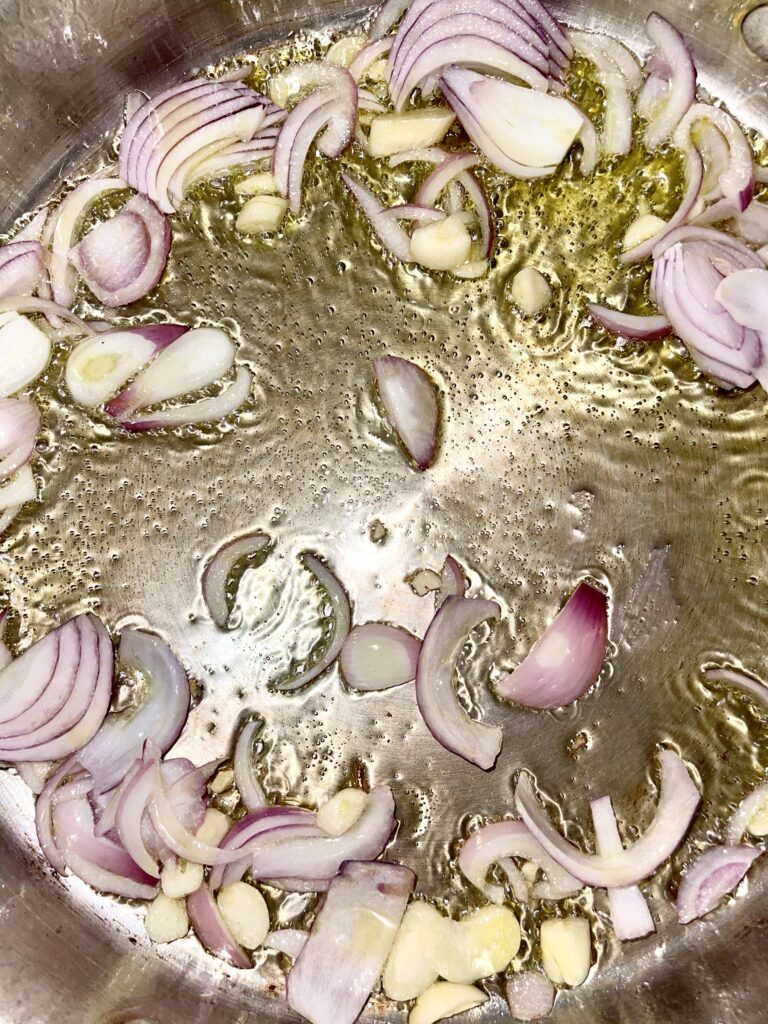 Vegan Chopsuey
A mixture of veggies in a tasty stir fry sauce. Chopsuey is famous in many Asian households, thanks to a creative cook in San Francisco who decided to mix left over veggies up.
Ingredients
½

Cup

mushroom

½

Cup

baby corn

1

Piece

bell pepper

¼

Head

canbage

1

Pack

puffed tofu

3

tablespoon

aminos or soy

1

Pack

flavor mix (mama sita)

optional

1

Bulb

onion

3

Cloves

garlic

¼

Cup

slurry (cornstarch & water)

2

Cups

vegetable stock
Instructions
Saute onions & garlic until fragrant and translucent.

Add in all cut up veggies. Keep stirring. Seasoning as you go.

Add in veg stock, adjust taste of sauce with soy sauce and/ or a minor. Wait till it simmers and then thicken sauce with slurry.

Serve with rice or noodles!
Video
Notes
Chopsuey is a great way of clearing out the fridge and making use of those left over ingredients. Add demoe, tofu or seitan.