If you grow your own zucchini and have a lot of harvest, this recipe is perfect for you! These patties are so easy to make and can be easily substituted with other vegetables. A heart healthy diet, with out the rigorous process, this can be a main course or a side dish using little oil. Similar to veggie burgers using minimal ingredients needed, just flour, grated veggies and seasonings, with a little dipping sauce, maybe a dollop of vegan sour cream, it is a guaranteed crowd pleaser.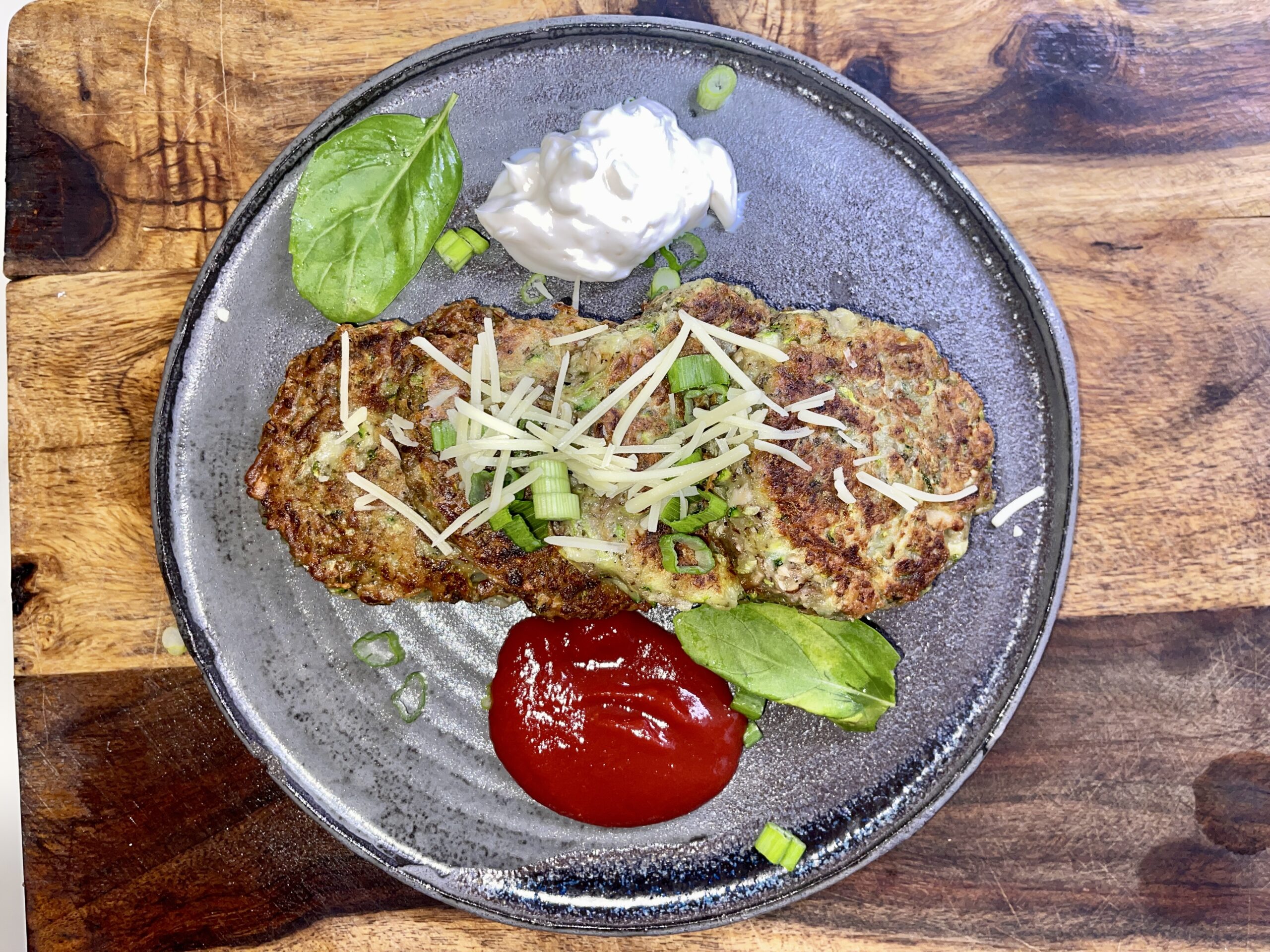 What are vegetable patties
Patties are anything ground, mixed together with seasonings and minced fresh garlic and green onions bound with flour and either baked or seared. This recipe is only an example of what you can do with this awesome technique. You can use a grater or a food processor. You can make Crab-cakes too! But that is for another post.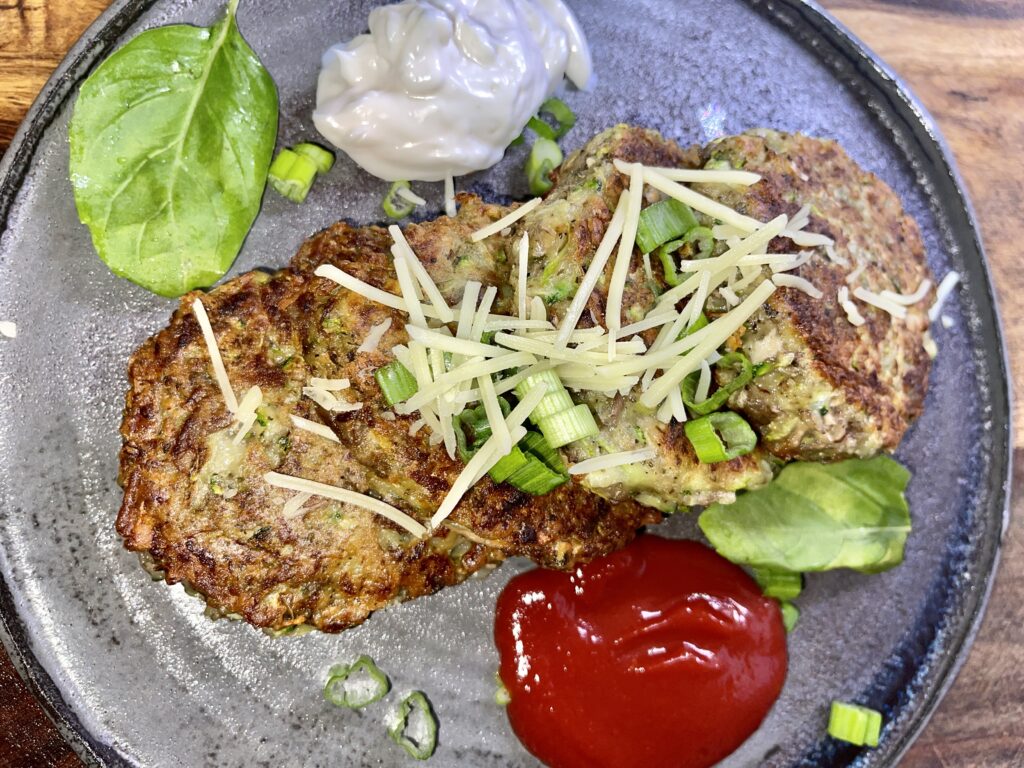 Recipe inspiration
I just wanted to create something that would make consuming vegetables fun. Grating them to fine pieces, there will be more surface area for flavor absorption, plus the binder will be a carrier for flavor too. Searing them on both sides creates a savory sweet effect that will be irresistible to the palate. Similar to veggie fritters, this uses less oil and a whole lot of recommended amounts of nutrients.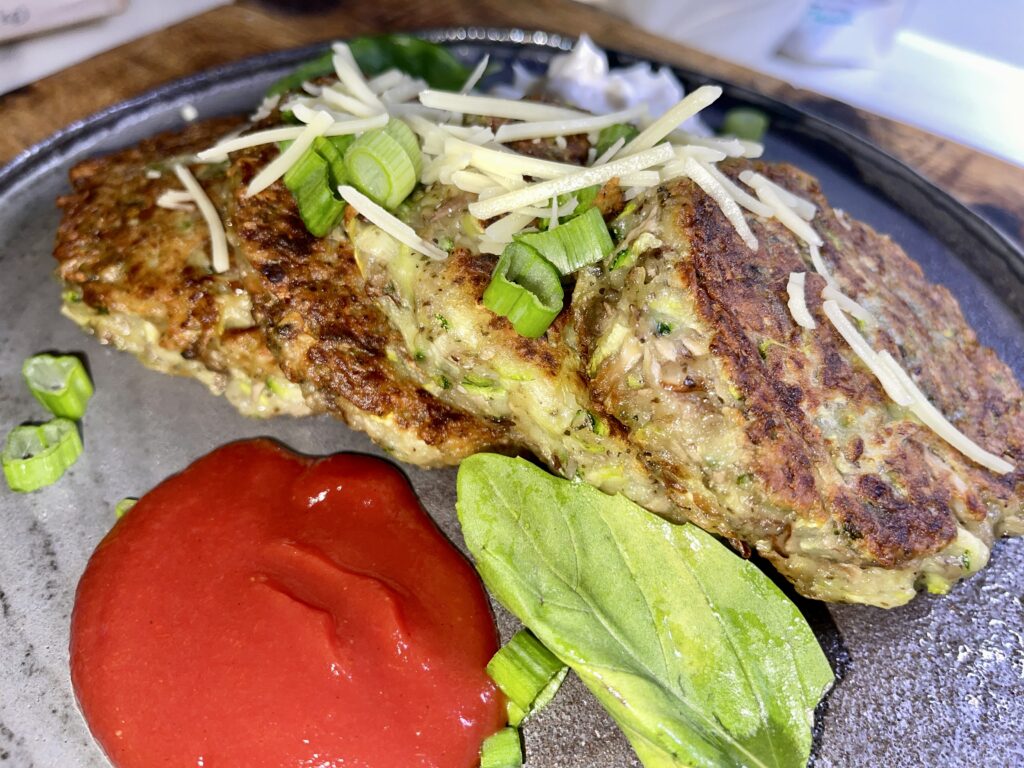 What you need
Mushrooms - feel free to use portabello, baby Bella or some oyster mushrooms.
Zucchini
Olive oil
Flour - different flours have different water absorption, feel free to experiment. Chickpea flour absorbs a lot of water.
Seasonings
Herbs
What you do
Grate or shred mushrooms and zucchini using a box grater, pat dry to get rid of excess water.
In a big bowl, add flour, chickpea flour or whole wheat flour and seasonings, adding some nutritional yeast a great way to boost flavor as well. Mix thoroughly well.
Shape and form patties by hand
Sear each side on a non stick frying pan until golden brown (2-3 minutes) or your the doneness of your personal preference.
Serve with condiments, maybe some French fries and or your grain of choice, a squeeze of lemon juice garnish with herbs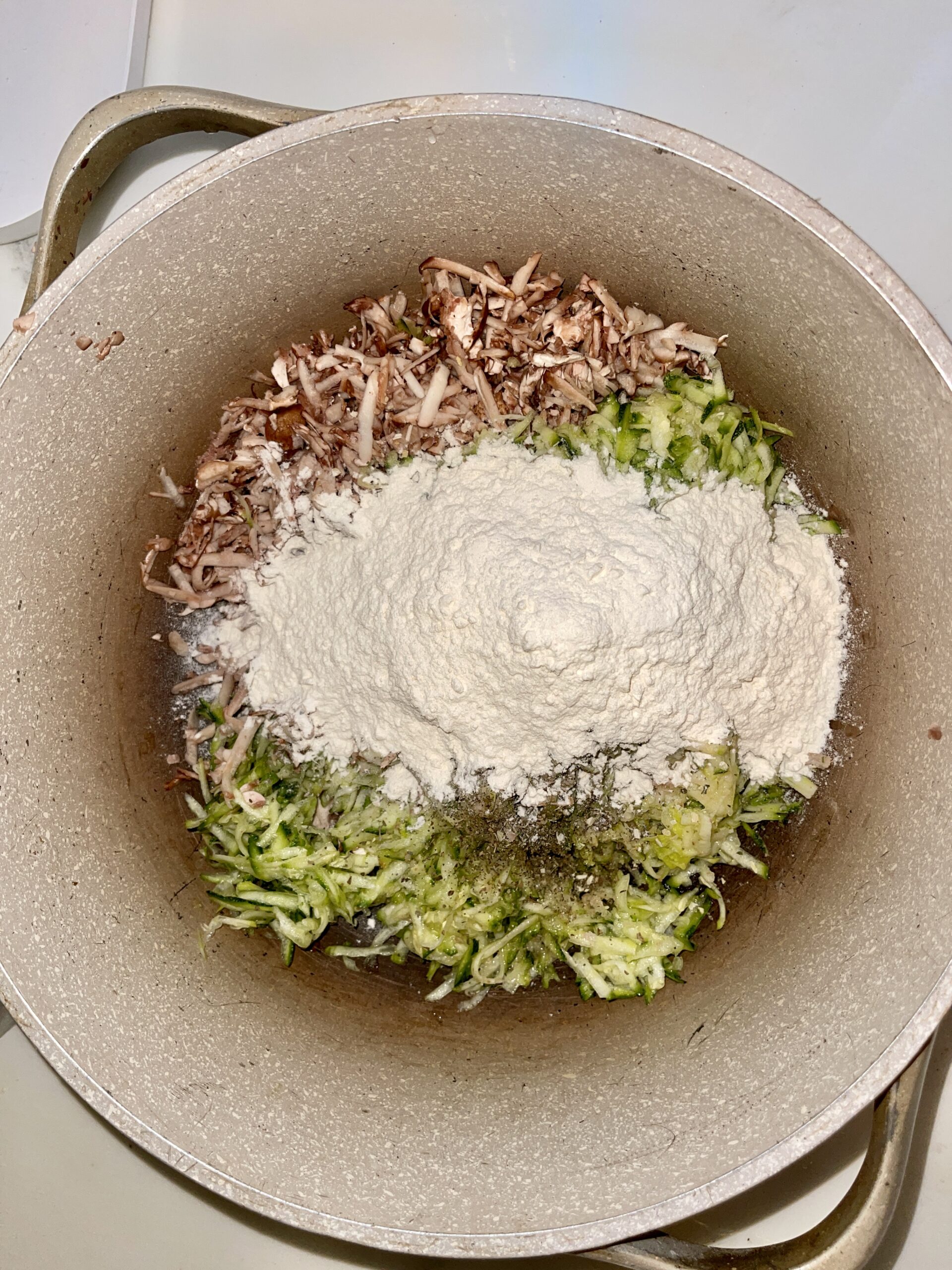 Variations
Feel free to use eggplants with mashed beans. Grated carrots & parsnips. Different types of cabbages too. Experiment with a variety of seasoning blends, even some vegan parmesan cheese will be great too. Flax eggs are a good way to bind this patty. Your patties can be Smokey by adding smoked liquid, you can do a pakora inspired one by using mandolined onions is a great idea. Get creative with what you have in the kitchen. Cooked brown rice, almond flour and bread crumbs are good for patties too. White button mushrooms or portabella mushrooms with rice flour is a great way to make a veggie burger recipe too. You can use your baking sheet, or air fryer to make this recipe your own.
Substitutions
If you're looking for substitutions to make vegan mushroom zucchini patties, here are a few options:
Instead of using regular flour, you can use a gluten-free flour like almond flour or chickpea flour. This will make the patties gluten-free as well.
Instead of using eggs as a binder, you can use flax eggs or chia eggs. To make a flax egg, mix 1 tablespoon of ground flaxseed with 3 tablespoons of water and let it sit for a few minutes until it thickens. To make a chia egg, mix 1 tablespoon of chia seeds with 3 tablespoons of water and let it sit for a few minutes until it forms a gel-like consistency.
Instead of using regular breadcrumbs, you can use gluten-free breadcrumbs or crushed gluten-free crackers. This will make the patties gluten-free as well.
Instead of using regular dairy-based cheese, you can use vegan cheese or nutritional yeast for a cheesy flavor. Nutritional yeast is a deactivated yeast that has a cheesy, nutty flavor and is often used as a cheese substitute in vegan recipes.
Instead of using regular butter or oil for cooking, you can use vegan butter or coconut oil. These options are plant-based and suitable for a vegan diet.
These substitutions will help make the mushroom zucchini patties vegan-friendly while still maintaining their delicious flavor and texture.
Faq
Q: Are mushrooms and zucchini healthy?
A: Yes, both mushrooms and zucchini are nutritious and healthy. Mushrooms are low in calories and fat, and they are a good source of vitamins, minerals, and antioxidants. They also contain fiber and are a good source of protein for a plant-based diet. Zucchini is low in calories and carbohydrates, and it is a good source of vitamins A and C, as well as potassium and fiber.
Q: Can I use other types of mushrooms in the recipe?
A: Yes, you can use different types of mushrooms in the recipe. Some popular options include cremini mushrooms, portobello mushrooms, shiitake mushrooms, and oyster mushrooms. Each type of mushroom will have its own unique flavor and texture, so feel free to experiment and find your favorite combination.
Q: Can I substitute olive oil with another type of oil?
A: Yes, you can substitute olive oil with other types of oil if you prefer. Some options include vegetable oil, canola oil, avocado oil, or coconut oil. Keep in mind that each oil will have its own flavor profile, so choose one that complements the flavors of the mushrooms and zucchini.
Q: Can I make the patties ahead of time and freeze them?
A: Yes, you can make the patties ahead of time and freeze them for later use. After forming the patties, place them on a baking sheet lined with parchment paper and freeze until firm. Once frozen, transfer the patties to a freezer-safe container or bag. When ready to cook, thaw the patties in the refrigerator overnight and cook as directed in the recipe.
Q: Can I bake the patties instead of frying them?
A: Yes, you can bake the patties instead of frying them if you prefer a healthier cooking method. Preheat your oven to 375°F (190°C) and place the patties on a baking sheet lined with parchment paper. Bake for about 20-25 minutes, flipping halfway through, until the patties are golden brown and cooked through.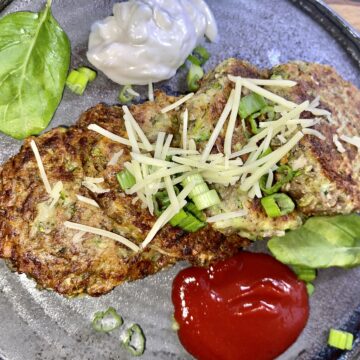 Mushroom & Zucchini Patties
let this new technique be your favorite way of cooking vegetables. It will turn produce in your pantry from dull to delicious!
Ingredients
16

Oz

mushrooms

1

Pc

zucchini

3

tablespoon

your choice of seasoning blend

1-2

Cups

flour
Instructions
Grate mushrooms and zucchini into tiny strips.

Add flour and seasonings to the vegetables, mix thoroughly by hand.

Shape into patties, sear on each side in a non stick pan.

Dress it up as you please! Maybe some deconstructed thousand island of ketchup and Mayo as I did! Vegan tartar sauce? Cocktail sauce? Sweet & sour? Teriyaki? It is all up to you!

Enjoy with your favorite grain or noodles!
Video