Easiest way to make vegan ramen. The secret is tahini and miso for a creamy umami rich broth.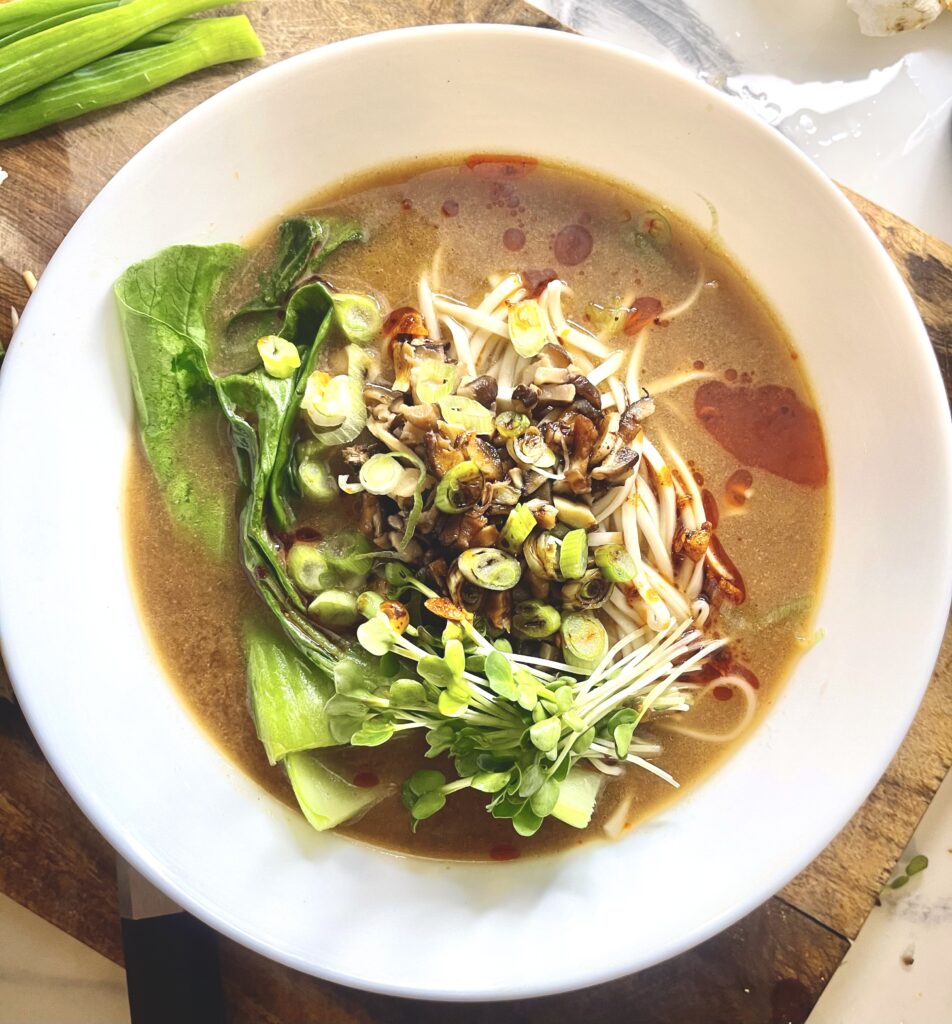 What is Ramen?
Ramen is traditionally made with bone broth, noodles and a variety of toppings. Ramen was brought to Japan by the Chinese. It came from the Chinese name Lamian meaning Pulled noodle, Japanize the word and you end up with Ramen.
The Japanese first had ramen at the Rai-Rai Ken restaurant in Tokyo. The establishment opened in 1910 and had Chinese cooks who popularized a dish called "shina soba." "Shina" means "China," and "soba" means "noodle dish." The product was a hit with blue-collar workers because it was affordable and filling. Decades later it will have become the most sought out comfort food that evolved to many types and styles.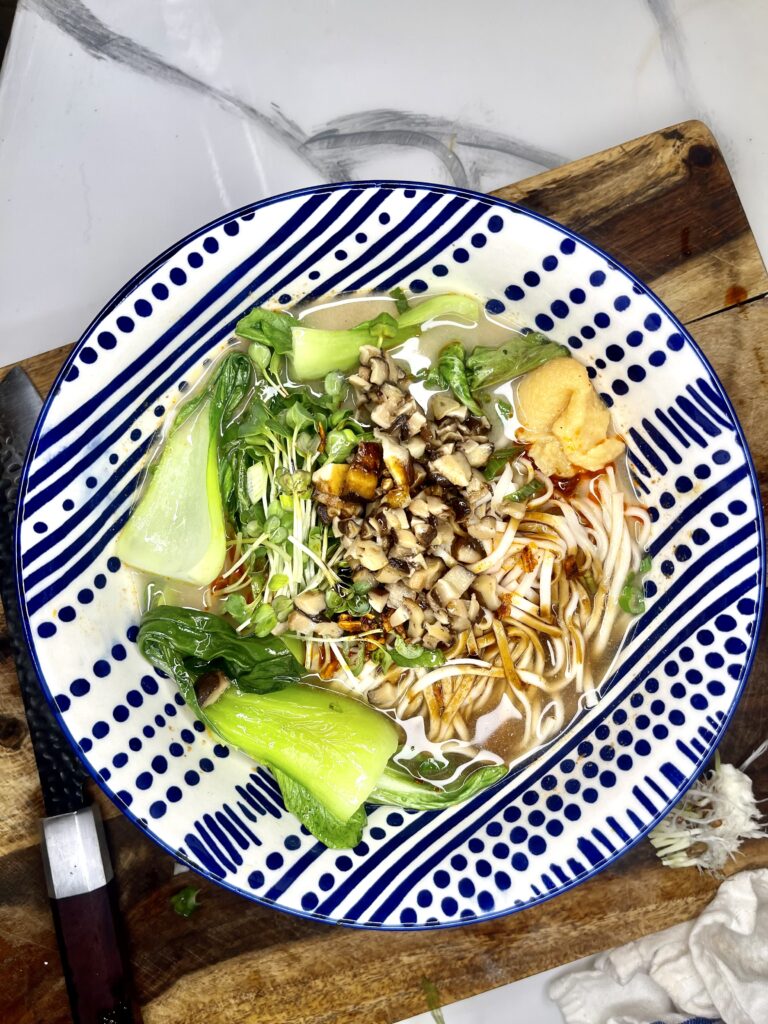 Vegan Ramen
We veganize this traditional dish by making an umami rich broth by combining Miso & Tahini. Intensifying the flavor even more by using tamari and chili oil and sesame oil. Instead of ground pork we will be using small diced shiitakes and garnishing it up with scallions.
Vegan Ramen
This veganized version of your classic favorite is so easy, you should definitely try it.
Ingredients
1

Pack

Ramen / udon

2

tablespoon

sesame oil

2

Bunches

boc choy

8

Oz

shiitakes

4

tablespoon

miso

2

tablespoon

tahini

1

Stalk

scallions
Instructions
Make broth by dissolving miso and tahini in veggie or mushroom stock. Adjust seasoning with tamari or pink salt.

Cook noodles in boiling water, strain and rinse in running water.

Sauté small diced shiitakes with garlic, deglaze with mirin and a little tamari. Give the boc choya little sear as well.

Assemble by laying the noodles on a bowl, ladle some hot broth, arrange the boc Choy on the side of the bowl, top with shiitake and garlic sauté and garnish with scallions and micro greens, a little sesame oil and chili oil wouldn't hurt as well.
Notes
Vegan ramen is always a good idea. Making sure that your broth is flavorful by adding more miso, tamari. Get creative in garnishing as well using different types of herbs. The bowl is your canvas and you are the artist! Happy cooking!