A dish originated in India, Chana meaning chickpea and Masala meaning a mixture of spices. Don't feel overwhelmed when using exotic spices just be careful not to over use them. In this specific recipe we totally skipped masala and I just used what I had which was lemon garlic salt and some dried parsley, basil, turmeric and onions. Feel free to create your own spice mix! Who never know what you might come up with.

Thank you for reading this post, don't forget to subscribe!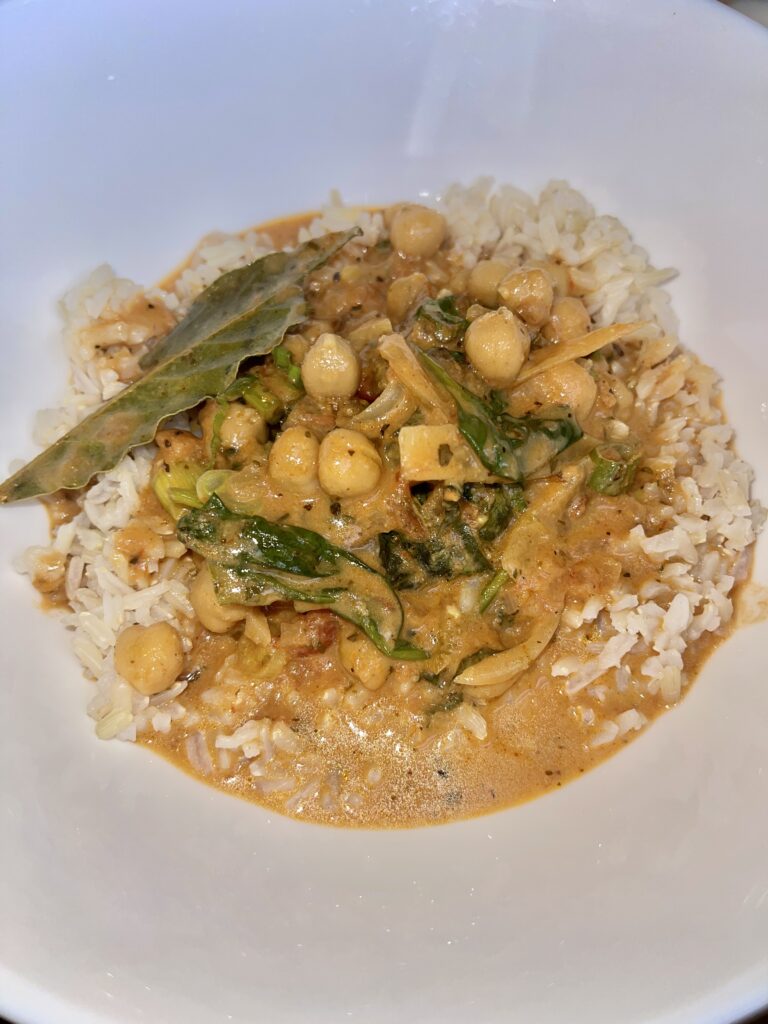 What Is Chana Masala
Traditional Chana masala uses a mixture of spices, browned onions and crushed tomatoes. Its texture may vary, sometimes soupy, sometimes too thick it can be piled up no problem. There's a lot of discussion on how to treat the spices and what types of tomatoes to use but don't let these details stop you from making one.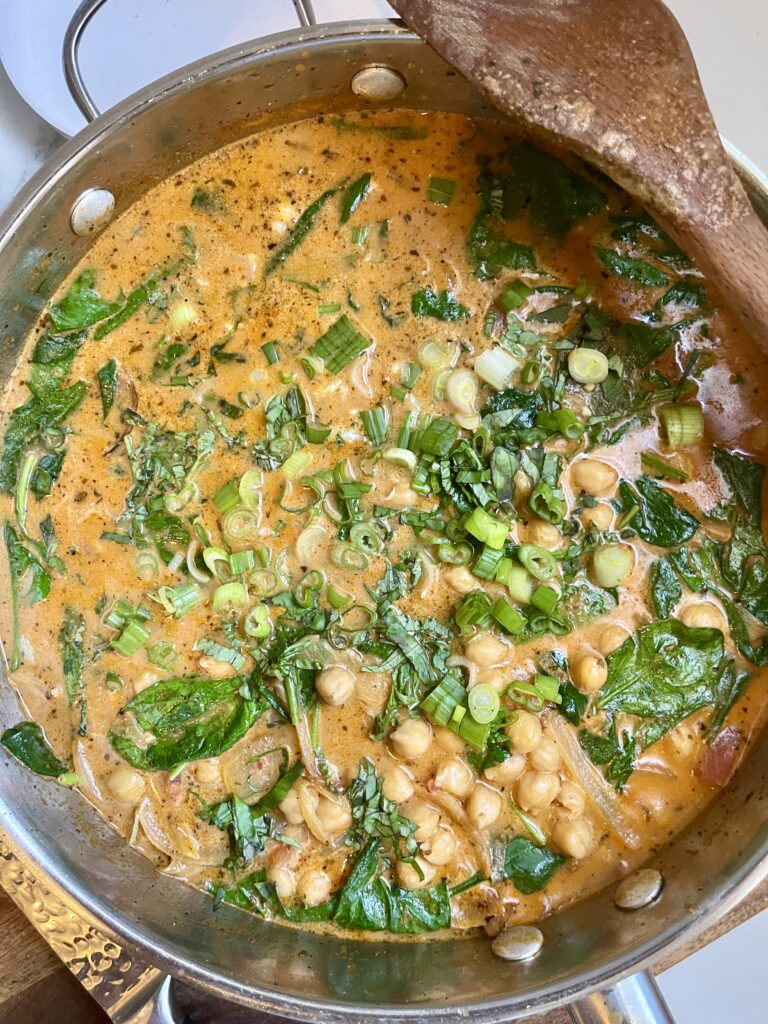 What makes our version special
Usually cooked with crushed tomatoes, our version is made creamier by adding coconut milk. The richness of the coconut milk adds depth to the flavor of the whole dish that it only needed very simple seasonings. I only had dried herbs (parsley bay leaf, and basil), turmeric and garlic salt. We also add fresh spinach in the end to wilt a little bit and some fresh chopped scallions and basil. The key here is sautéing the onions really good, almost Caramelized then the pouring of tomato sauce and the richness of coconut milk ties everything together. Don't mention the chickpeas that are jam packed with minerals and are already good on its own.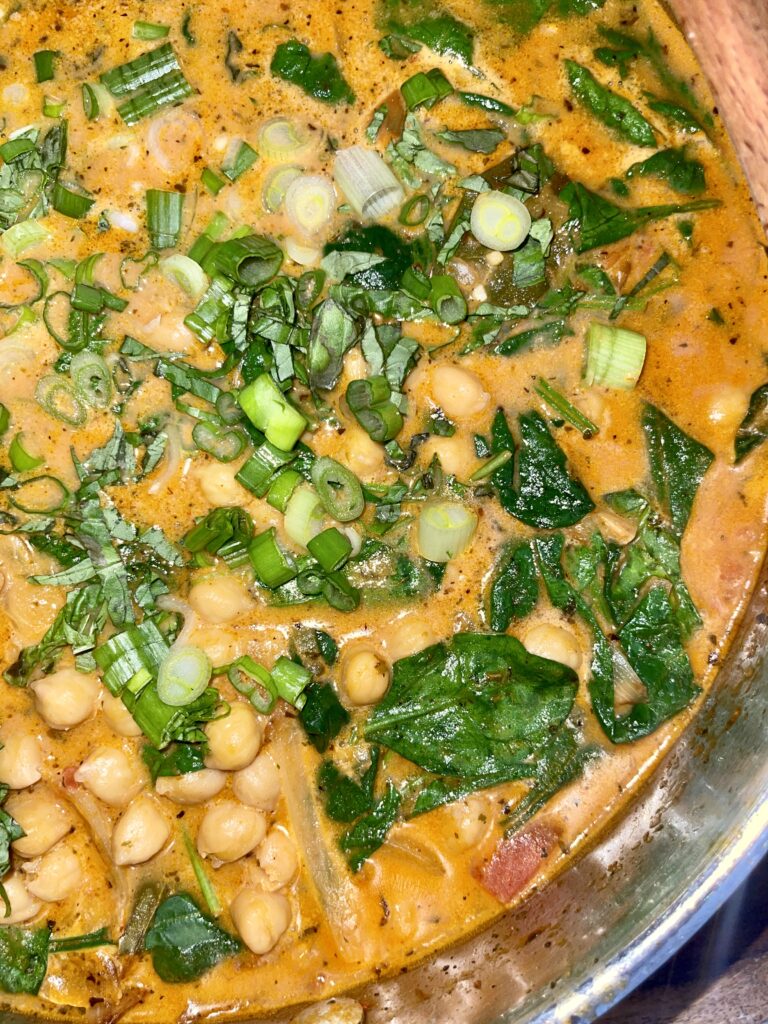 What you need
Chickpeas
Crushed tomatoes
Onion
Coconut Milk
Basil
Scallions
Spinach
Spices
Nut butter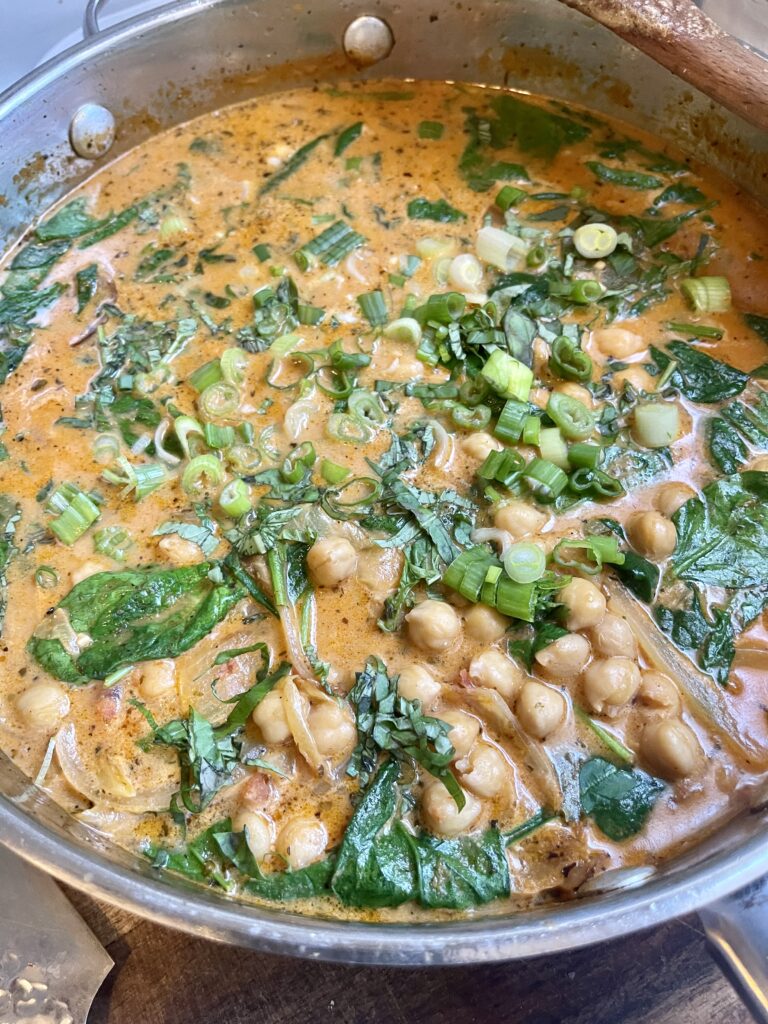 What you do
Sauté Onions till almost caramelized
Add in spices and dried herbs
Add in 1 tin of crushed tomatoes
Add in 1 tin of coconut milk
Throw in some spinach and 1 tin chickpeas
Finalize texture of sauce by adding nut butter
Finalize the taste by adding pink Himalayan salt
Serve over brown rice or your favorite grain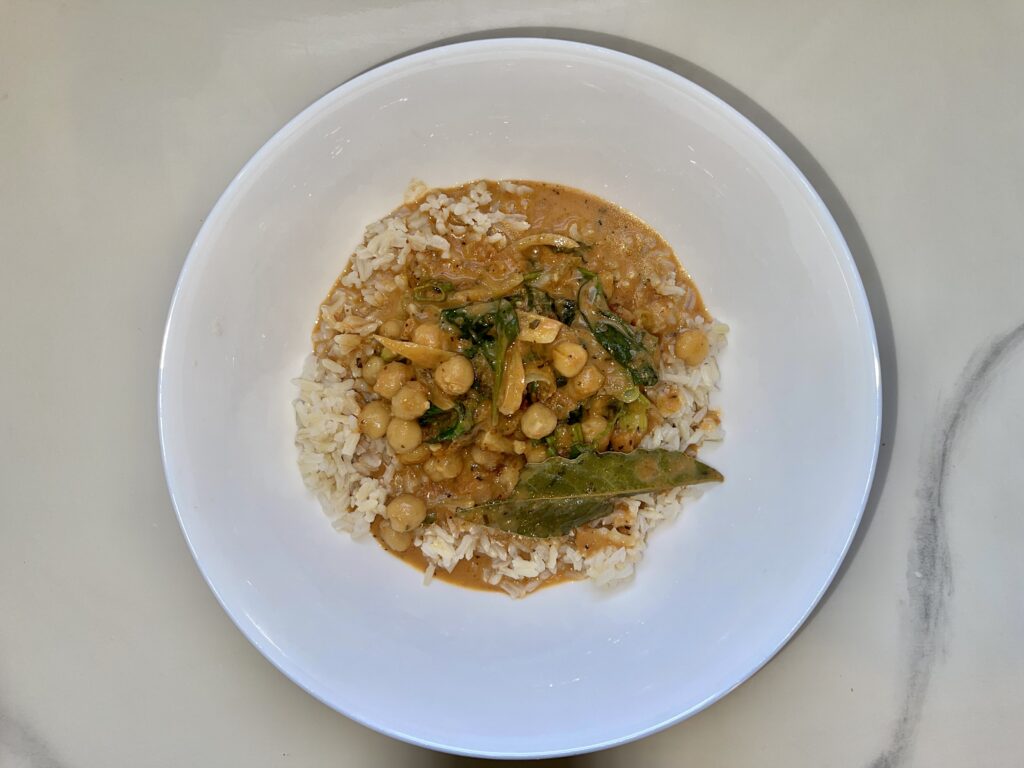 Chana Masala
A classic dish with a little twist. Our version with coconut milk and spinach. Creamy and savory, a treat for the senses and your tummy.
Ingredients
2

Cans

chickpeas

3

tablespoon

olive oil

1

Bulb

onion

1

Can

coconut milk

1

Can

crushed tomatoes

1

Stalk

scallions

1

Cup

spinach

2

tablespoon

nut butter

Spices

Bay leaf
Instructions
Sauté thinly sliced onions up to the point of caramelization. Add in dried herbs and spices. Feel free to use whatever spices you have on hand. Keep stirring till onions are fully coated with the spices and herbs.

Add in crushed tomatoes. Stir for a little bit then add your chickpeas and coconut milk. Let the flavors marry and intertwine.

Thicken the sauce a bit with nut butter, add in spinach and garnish with whatever herbs you have on hand. In this case we have basil and scallions. Check and taste the flavor of the sauce.

serve on your favorite grain! We have brownrice right here and it is looking delicious.
Video