Two river mushrooms is a mushroom farm and they have released a broth. They were kind enough to send some my way and made this capellini mushroom ramen.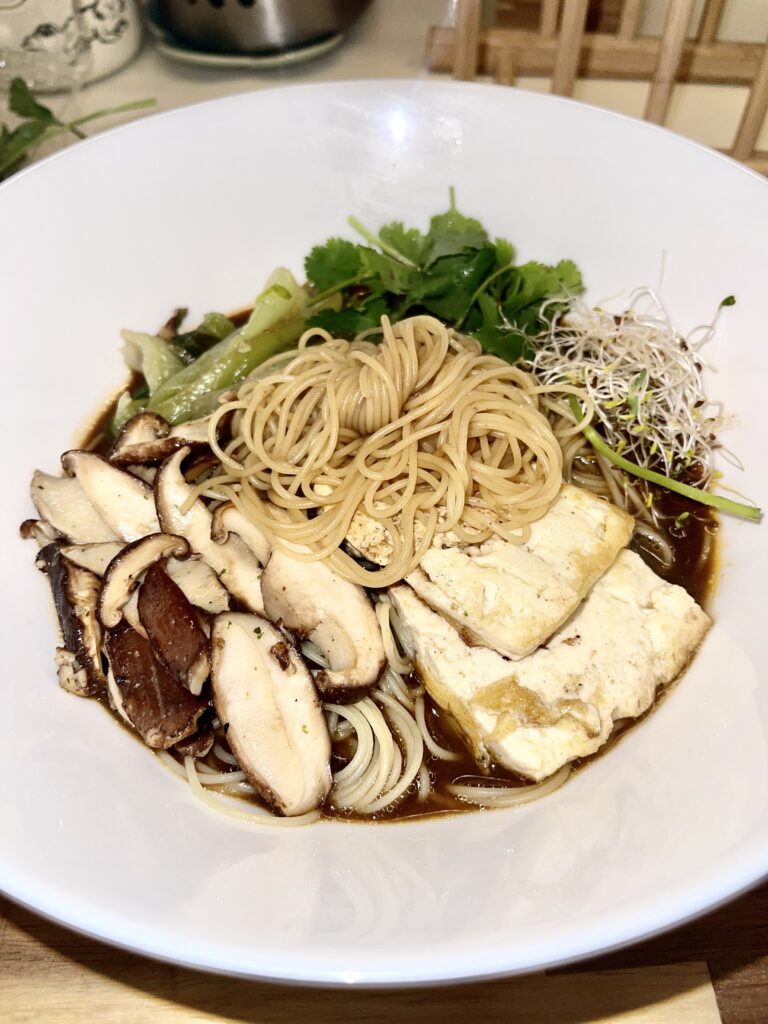 What you need
Here are the components of your ramen. Noodle + Broth + Toppings. This is an opportunity to be creative and we did so by using what we have on hand. I didn't have ramen noodles but had angel hair pasta or capellini. Be open to what you have following this simple framework. For the broth we used TWO RIVER MUSHROOM. They are a mushroom farm and have been creating with them for quite a while now. They recently released a broth that was phenomenal. Don't need to add anything, just heat and pour. As for the toppings, we have tofu, alfalfa sprouts, cilantro, mushrooms and box choy. The mushrooms are from Two river as well.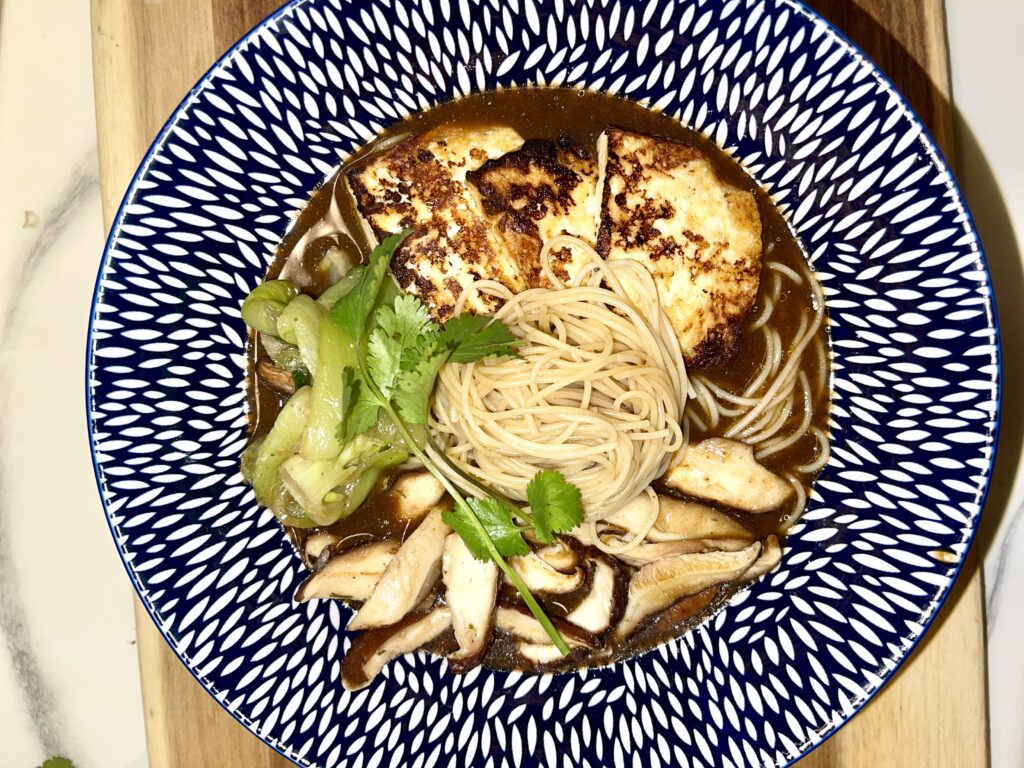 What you do
Cook Capellini for 3 minutes in boiling water. Rinse through cold water to prevent from sticking.
Saute mushrooms and boc choy. Season as you go. Adding oil after mushrooms have browned. Doing his in high heat helps develop a complex flavor.
Heat Two river mushroom broth.
Arrange noodles and toppings and pour broth ever so slowly.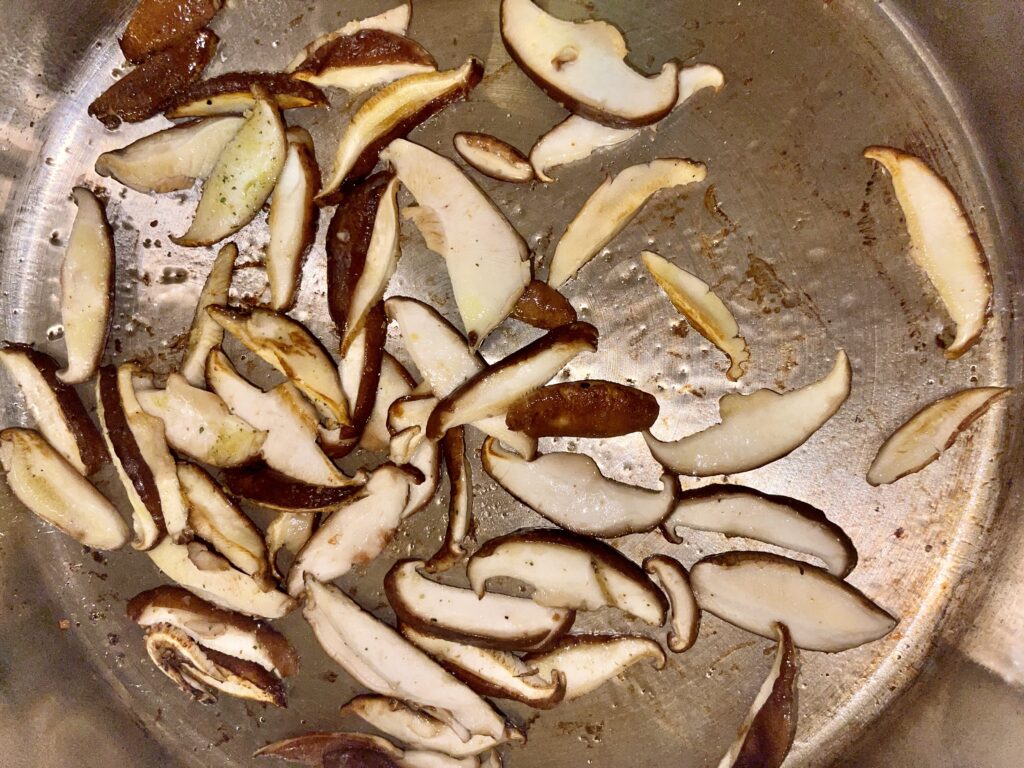 Mushroom Ramen
This delectable ramen is made by using Two river mushroom broth and Two river mushrooms. Using capellini noodles made this dish unique and special.
Ingredients
1

16oz

Two river mushroom broth

1

Bunch

boc choy

1

Pack

Two river shiitake

or any mushroom you have on hand

Herbs

Handful

alfalfa & cilantro

feel free to use any herb you have on hand

6

Oz

Capellini

or any noodle you might have on hand
Instructions
Cook noodles as directed in package. We used cannellini which cooks really easily around 3 minutes. Strain, run through water and toss in sesame oil.

Saute mushrooms. On a hot pan with no oil to achieve that nutty flavor. Subsequently add olive oil and seasonings.

Heat up your broth till simmering. As it simmers, arrange your ramen components in a bowl. Pour Two river mushrooms broth on bowl ever so gently. Garnish & enjoy.
Video