This easy one pot Filipino classic will surely satisfy your soul and will make you remember what it's like to be truly at home.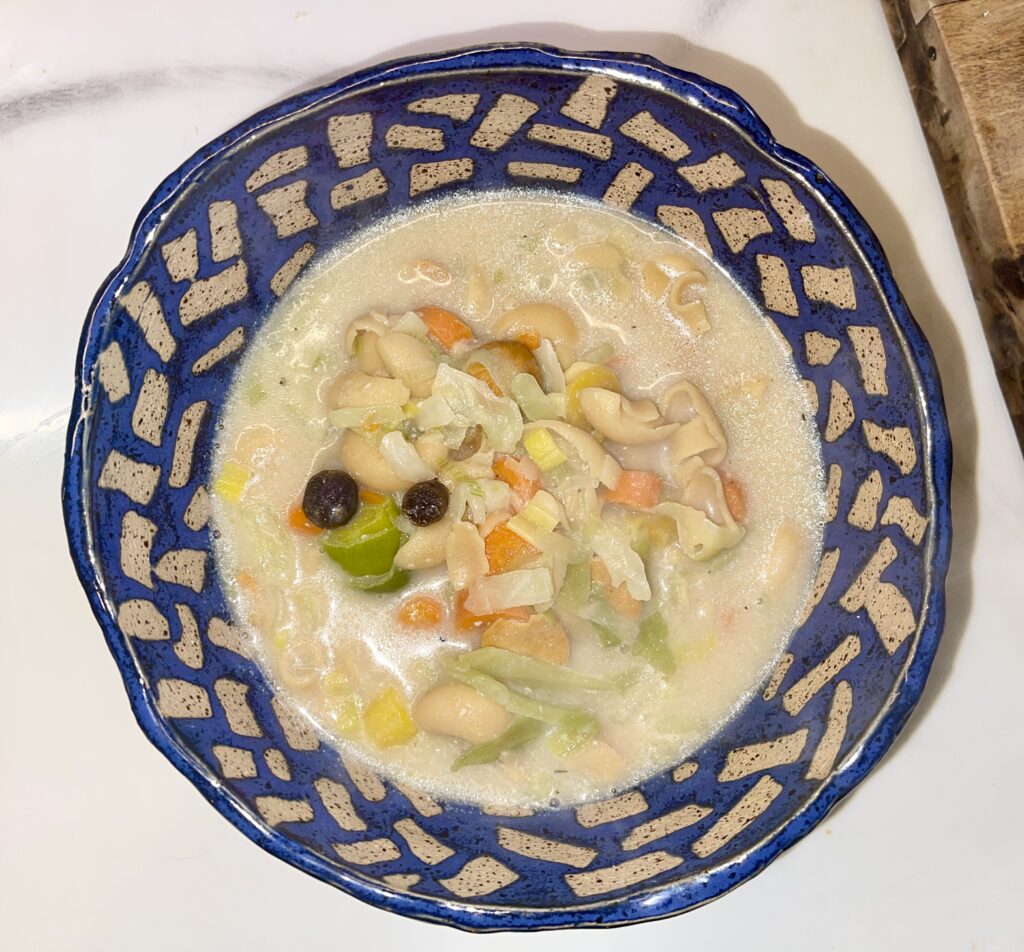 What is Sopas?
Sopas is a Filipino macaroni soup similar to the Italian's Pasta e Fagioli except that the Filipino Sopas has evaporated milk. It has also been said that it is the Filipino version of the American Chicken noodle soup. It is a healing nourishing meal that can be found in cafeterias, canteens and homes. We veganize this dish by using coconut milk and oat milk instead of the outdated dairy milk. Come on, do you still drink milk from the cow? The cow is not your mom. Lol 😂 Kidding aside, you should really look at veganism. But no pressure, it's just information, the choice is up to you.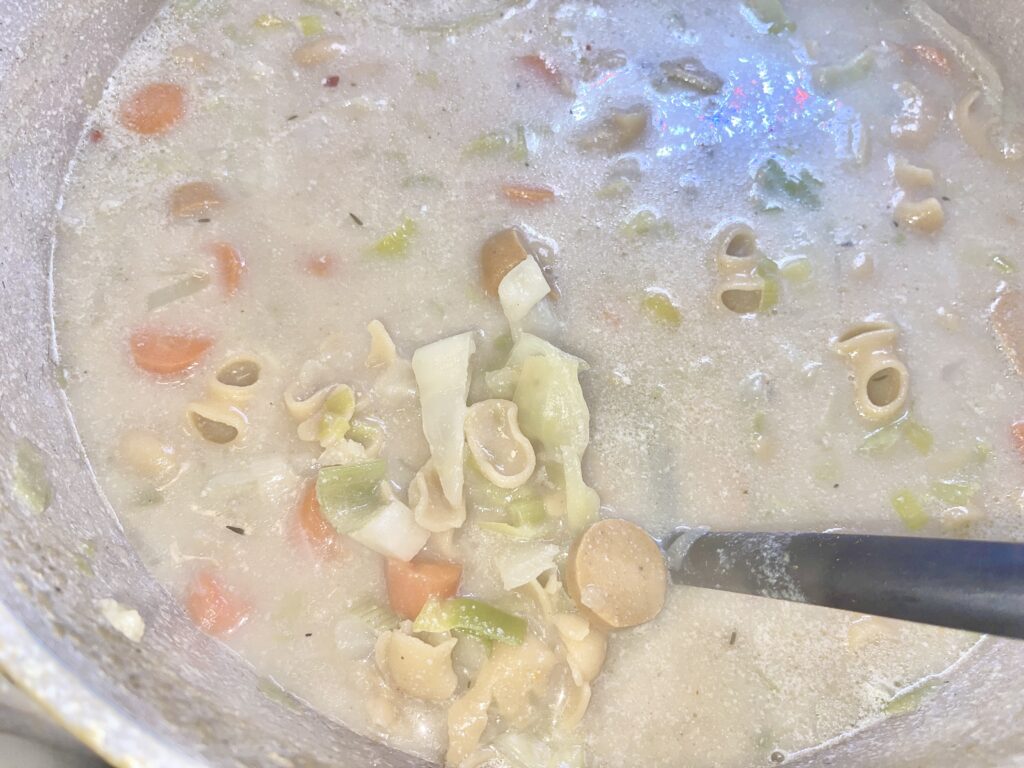 Easiest way to make Sopas
Using the one pot technique. You can easily make this delicious heartwarming meal. Just cut up veggies including your aromatics throw it in a pot alongside vegan hotdogs, coconut milk, oatmilk and veg stock or water. This is pretty much freestyle and very forgiving. Use your intuition seasoning as you go. I used Nooch and garlic and mushroom powder to intensify the flavor. Here are some photos. More details on the recipe card or watch the video below.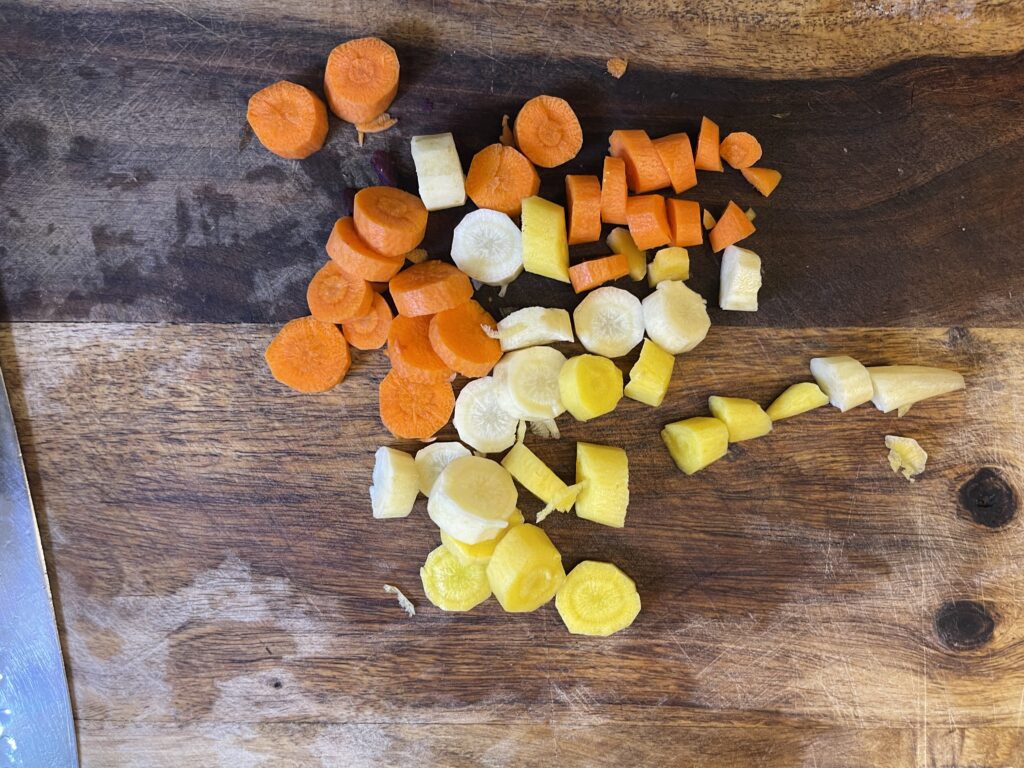 Vegan Sopas
Filipino version of the classing chicken noodle soup veganized and made more nutritious and delicious
Ingredients
16

Oz

macaroni

1

Stalk

leeks

1

Cup

carrots

1

Can

Coconut milk

1

Cup

oatmilk

16

Oz

Veg stock or water

3

tablespoon

mushroom powder

3

tablespoon

Nooch

3

tablespoon

pink salt
Instructions
Cut up veggies and aromatics. Feel free to whatever you have on hand. I had leeks for aromatics, cabbage and carrots as veg. Prep your vegan meat as well in this case we had some vegan hotdogs. This is perfect cause the original recipe in Philippines used Vienna sausages, I think the maid just used what ever they had on hand or whatever was in the balik bayan box.

All items go in one pot! Veggies, macaroni, seasonings, olive oil, vegan dogs, liquids, and whatever your heart tells you.

Lid on, bring to a boil and simmer for 20 mins or up until the veggies are fully cooked. Season to taste. Rest and cool for 10 mins and voila.
Video
Notes
This is a very easy one pot meal for starters. A good recipe to get your skills up and running in tasting, and blending flavors together. Share what you have and what you can, even if it's just a big pot of good ol sopas. 
Namaste