This dip made of wholesome ingredients of cashews, spinach and artichokes is rich in flavor and will surely satisfy your snacking cravings.

Thank you for reading this post, don't forget to subscribe!
What is spinach & artichoke dip?
Traditional Spinach & Artichoke dip is made with a lot of dairy, but we're changing that too. Healthier version using cashews. There are many stories on the origin of this famous appetizer one of which is that it was brought by American soldiers from Europe after the 2nd world war because they want something that reminds them of the flavors they have gone accustomed to, something rich with artichokes and spinach, lemons and Parmesan.
It also gained prominence in the 50's as consumer packaged goods became the food of the American household, easily prepared and consumed while watching TV. You might have encountered these dips not only in restaurants but in jars along the dips isle of your favorite supermarket.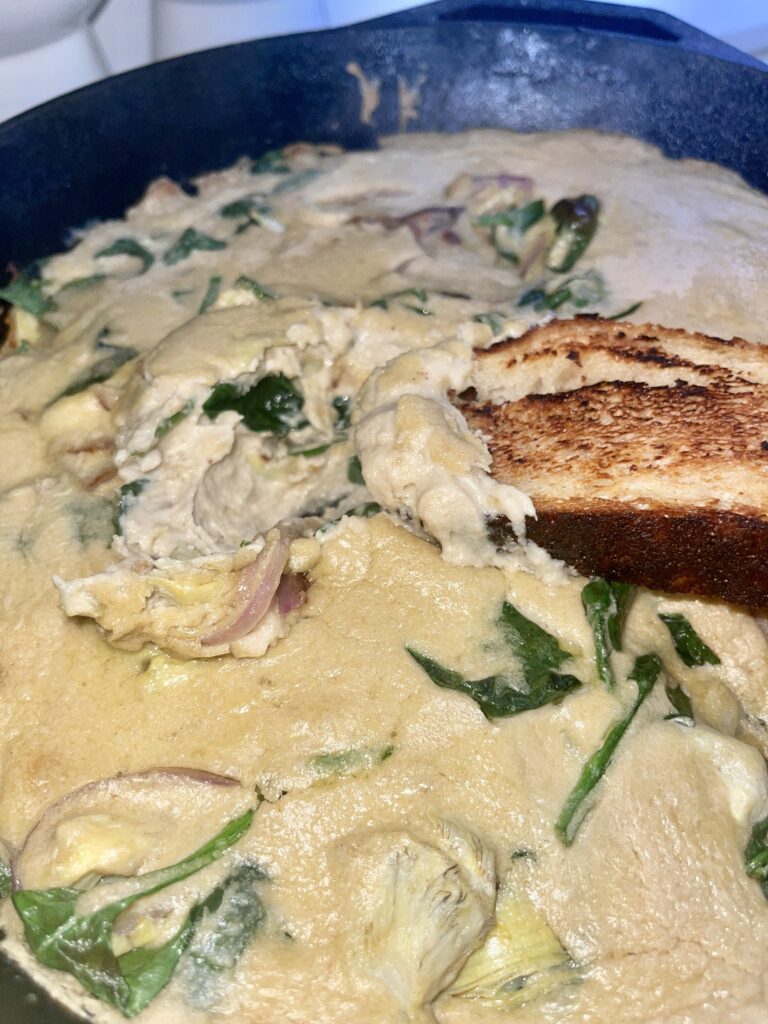 What you need
Canned artichokes
Spinach
Onions
Garlic
Cashews
Olive oil
Nutritional yeast
What you do
Sauté aromatics
Throw in spinach and artichoke
Blend cashews, water, a little olive oil, nutritional yeast and some salt
Pour blended mixture into the pan of sautéed spinach and artichokes
Broil to brown on top
Toast some bread and dip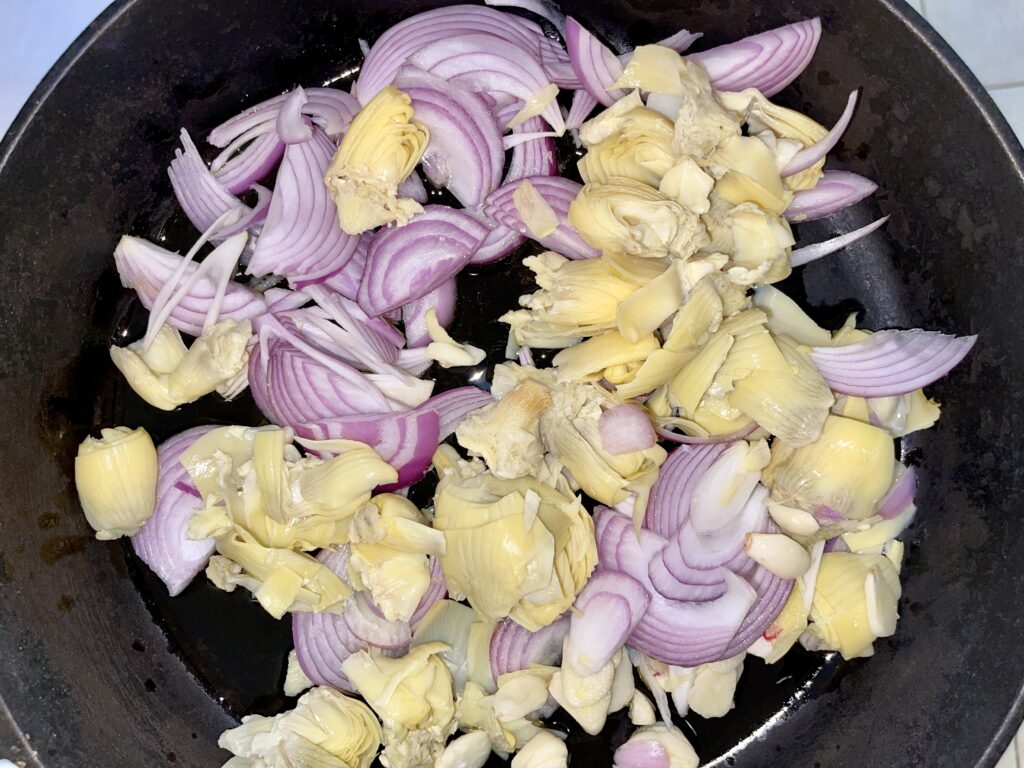 Cashew Spinach & Artichoke dip
This world famous dip made healthier by using cashews instead of dairy. Easy to prepare and packs a whole lot of flavor.
Ingredients
3

tablespoon

olive oil

1

Handful

spinach

1

Handful

artichokes

8

Oz

cashews

3

tablespoon

nutritional yeast

1

crusty toasted bread
Instructions
Feel free to slice up the artichokes and spinach into thin strips. Sauté onions and garlic, then throw in artichokes and spinach. Sauté up until the veggies have soften up a bit. Seasoning as you go.

Blend cashews, seasonings and nutritional yeast. You may adjust the liquid to your liking to achieve a thick sauce consistency. Adjust the taste by adding some salt, lemons and maybe some herbs if you have them.

Pour on the cast iron pan together with the artichokes and spinach. Drizzle a bit more oil on top and pop it in the oven to broil for about 18 minutes or up until a crisp crust has formed.

Toast some bread with vegan butter and dip em into your fresh out of the oven Cashew Spinach Artichoke dip.
Video